Questions to Ask When Hiring a Pool Fencing Contractor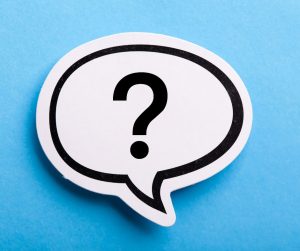 For residential and commercial property owners alike, pool fencing is an essential measure to improve pool safety. However, as with any other home improvement, it's important to do your due diligence and ensure that the contractor you hire to install your fencing is adequately qualified.
With countless pool fencing companies in the Phoenix area, it can be difficult to determine which one would be best for your needs. Here are a few questions to ask when hiring a pool fencing contractor:
Are you licensed and insured? The first question you should ask any pool fencing contractor is whether they are licensed in your state and carry the proper insurance. A licensed contractor should have the necessary training and qualifications to install your pool fence safely and correctly, ensuring that it complies with state and local regulations. In addition, insurance will protect you in case of any accidents or damage that may occur during the installation process.
How much experience do you have? Installing a pool fence requires specialized knowledge and skills. Ask your contractor about their experience with pool fencing design and installation and how long they have been in business, ensuring that you choose a company with a proven track record of successful pool fencing projects.
Can you provide references? A reputable pool fencing contractor should be able to provide references from satisfied customers. Contact these references and ask about their experience with the contractor. Were they happy with the quality of the installation? Did the contractor complete the job on time and within budget? Would they recommend the contractor to others? You may also want to check customer reviews on third-party websites such as Yelp or Google Reviews.
What should I expect from the installation process? Ask the contractor for a timeline of how long the project will take from start to finish, what steps they'll take to ensure that the fence is installed safely and securely, and whether they will clean up after the installation is complete.
What will be the final cost of the project? Get a detailed quote that includes all costs associated with the installation, including labor, materials, and any permits that may be required. Compare quotes from several contractors to ensure that you are getting a fair price.
At DCS Pool Barriers, we are proud to have been in business for 20 years. Over the past two decades, we have designed, manufactured, and installed premium-quality wrought iron pool fences and gates for residential and commercial properties throughout the Phoenix area, and our skilled technicians are familiar with all state and local regulations governing pool barriers. If you're in need of new pool fencing, contact us today for a free estimate!