How to Get Your Pool Ready for Swimming Season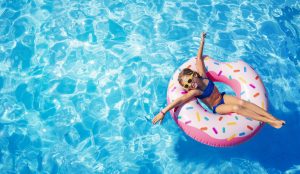 With the weather already warming up in the Phoenix area, swimming season is just around the corner—and that means that now is the time to get your pool area ready! There are several important steps that residential and commercial property owners alike should take in order to ensure a safe and fun pool season.
First and foremost, it is essential to verify that any pool fences and gates are compliant with state and local regulations. In Arizona, children between the ages of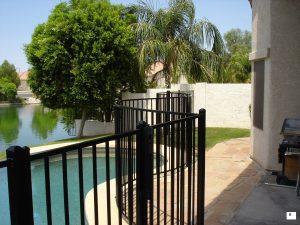 one and four drown at approximately twice the national rate. In an effort to mitigate risk and curb these tragic statistics, the state has imposed various requirements designed to prevent kids from accessing the pool area without supervision. For example, pool fencing must be at least five feet high and completely enclose the pool, with any openings no larger than four inches in diameter. Gates are required to be self-closing, open outwards from the pool, and have self-latching mechanisms located at least 54 inches above the ground. In addition to the state requirements, many cities and towns have additional rules for pool barriers.
After you verify that your pool's fencing and gates are compliant with all applicable regulations, the next item on the checklist is to perform a thorough inspection of the condition of your pool barriers. You'll want to look for any damage or rust on the fences, or as well as malfunctioning gate latches, that could make it easier for a child to enter the pool area. If you notice any of these problems, be sure to have them repaired as soon as possible.
The next step is to perform a safety check of any life-saving equipment, such as life rings or shepherd's hooks. These types of devices should be easily accessible and visible in the event that someone needs to offer assistance to a struggling swimmer.
Last but not least, review rules with family members or any guests using your pool. And remember that whenever children are near the water, the most effective way to prevent drowning is by ensuring that they are constantly supervised by a responsible, attentive adult.
Is your pool ready for a safe and fun swimming season? If you are in need of new pool fences or gates, or your existing pool barriers could use to be repaired, call us today at 623-825-7700 or visit https://dcspoolbarriers.com/contact-us/!