Why Wrought Iron Fences and Gates are the Most Cost-Effective Pool Barriers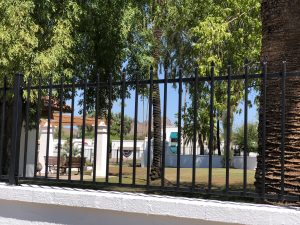 For both residential and commercial properties alike, having a safe, well-maintained, and aesthetically pleasing pool area is important for improving the value of the property, as well as the enjoyment of those who use the pool. At the same time, controlling costs is a top priority for most property owners, so it's essential that all elements of the pool area are designed to yield long-lasting results.
At DCS Pool Barriers, we believe that wrought iron pool fences and gates are the most cost-effective way to secure your pool area in the long run. Here are a few ways that wrought iron pool barriers can help protect your bottom line:
Enhanced aesthetic appeal. Wrought iron is an elegant and timeless material that can be easily customized to accentuate the natural beauty of any property. A wrought iron pool barrier allows the serenity of the pool area to take center stage while also complementing the style of the surrounding space. By enhancing visual appeal, wrought iron can help boost the value of your property.
Reduced liability. Safety should always be the number-one priority for any pool owner. It is particularly important for commercial pools—such as those at hotels and apartment complexes—since they tend to host a large number of swimmers, thereby subjecting the property owners to significant liability for drowning incidents. As one of the most durable materials available, wrought iron is naturally resistant to damage, making it ideal for pool barriers. With its natural strength, wrought iron can help prevent unauthorized access into the pool area for years to come—even when exposed to strong sunlight and other harsh natural elements.
Strong return on investment. Due to its long-lasting durability, wrought iron can stay in great condition for years to come without needing to be repaired or replaced. In addition to using premium-grade steel in all our wrought iron products, DCS Pool Barriers offers the option of galvanization to further ensure strength. By sealing the wrought iron with a protective zinc coating, galvanization shields against rust and other forms of deterioration. Our galvanized wrought iron pool barriers come with a 10-year warranty.

 
Are you seeking a cost-effective way to secure your pool area? Contact DCS Pool Barriers today at 623-825-7700 to request a free estimate on our wrought iron fences and gates!